Puzzles
A puzzle game is a really difficult game that encourages players to think more quickly. Children should be cared for by their parents by participating in these kinds of activities that allow them to exercise their brains in real-world situations. This test puzzle game has sixty little pieces and is 27 x 18 cm. We're also giving you the choice to print your photo or a captivating work of art that was created from your ideas on our personalized puzzle game.
When it comes to sublimation, a contemporary heating technique that transfers your exquisite artwork onto the puzzle without smudging colors, printing on these Whole Sale Puzzle Games is not that common. The idea behind these promotional puzzle games is specifically designed for kids to stimulate their minds, so it will have a positive effect on people.
Puzzles: 126 Pcs.
Size : 27 x 18 cm
Puzzle Printing Options

Printing Instructions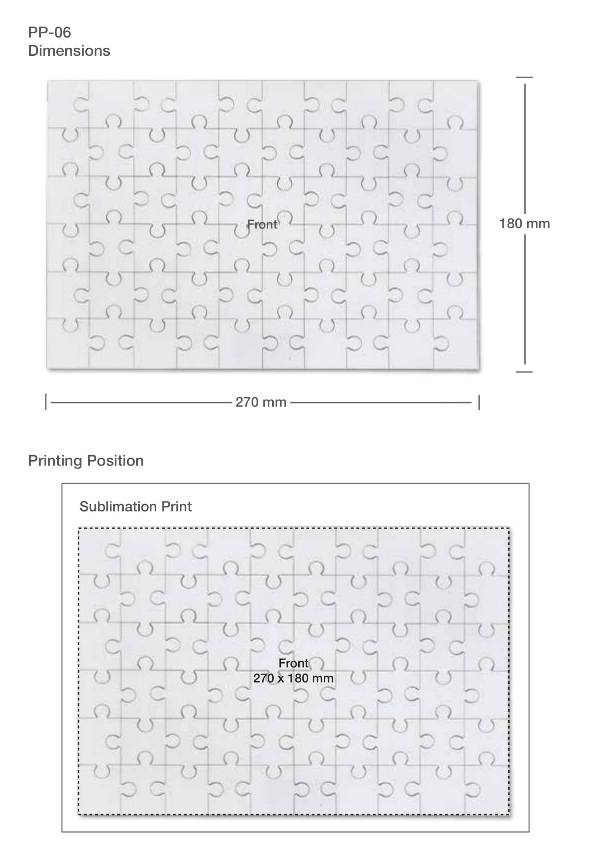 to order click here!