Puzzles
A puzzle game is a particularly challenging game that motivates players to process information faster. Parents should take care of their children by engaging them in these kinds of activities that challenge their cognitive abilities in practical settings. This 20 x 14.5 cm test puzzle game includes sixty tiny pieces. You can choose to print your image or an intriguing piece of art that was produced using the ideas you entered for our custom puzzle game.
Printing on these Whole Sale Puzzle Games is uncommon when it comes to sublimation, a modern heating technology that transfers your fine artwork onto the puzzle without smudging colors. It will have a favorable impact on people given that the concept behind these promotional puzzle games is specifically created to aid children in thinking more rapidly.
Puzzles: 80 Pcs.
Size : 20 x 14.5 cm
Puzzle Printing Options

Printing Instructions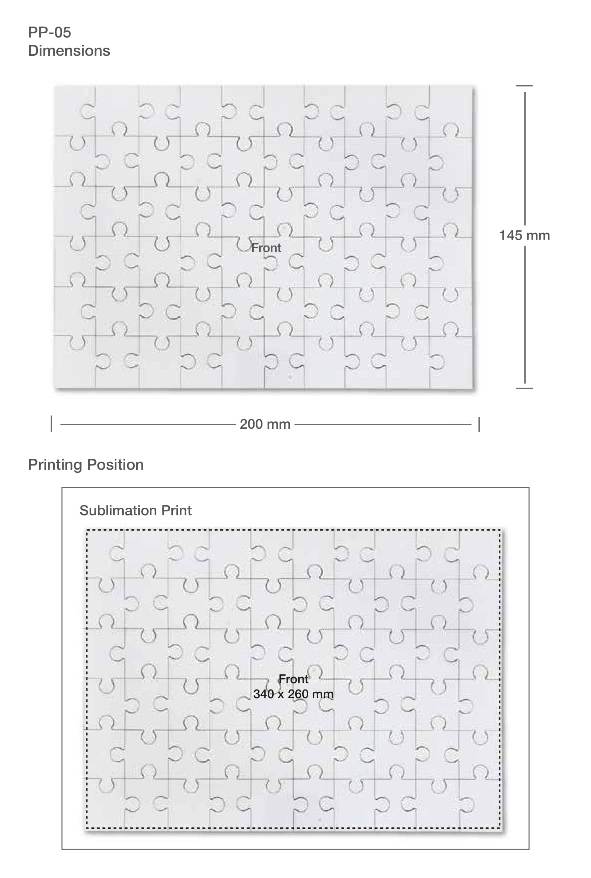 To order click here!