OKI C650DN A4 Color LED Laser Printer
With Space Saving Technology, the OKI C650 is the world's smallest high-performance color printer, delivering the performance, media handling, and cost-efficiency of the leading workgroup device packaged in a compact and robust desktop printer body.
The World's smallest high-performance A4 color printer
Space Saving Technology for fitting in the tightest of spaces with full front access.
Unbeatable cost efficiency
High-duty cycle supported by separate toners and drums for maximum consumables usage.
Unrivaled media flexibility
Print a wide range of applications in a variety of sizes and weights in rich LED color at high-speed
Ultra reliable
A unique design and use of high-value componentry make it the most robust A4 printer.
OKI C650 Printing Samples

Ideal for any business – especially those where space is at a premium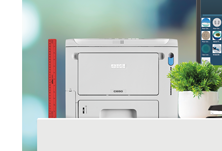 With Space Saving Technology, the OKI C650 thrives where space is tight and performance is a priority. It's durable enough for warehouse use, can slot neatly into an enclosed space in a kiosk or on a production line, and is equally at home in the back office.
A small frame requires a minimum amount of space
Full front access makes maintenance easy and reduces space required to service device
48% metal construction increases reliability and durability
Not just small – fast and flexible too, with superior print speed and diverse media handing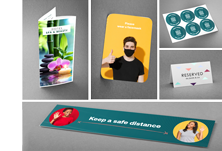 The OKI C650 makes short work of everything from visual communications and marketing collateral to customer invoices, helping businesses adapt quickly and cost-efficiently to changing circumstances, by enabling them to print everything they need in-house and on demand.
Provides the best media handling in its class
High-speed printing with exceptional quality in rich LED color
Prints at 35 A4 pages per minute
Prints with ease on media as light as 60gsm and up to 256gsm, as small as B8 or up to 1.32m long
The long-life printer is designed to deliver true ROI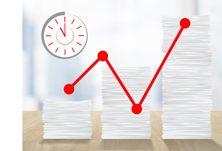 Designed for a very long life, the OKI C650 is built to print, print, and print, perfect for high volume and high coverage color printing.
Long life and high-duty cycle
Separate toners and drums ensure the maximum usage of all consumables
All consumables are user changeable with no hidden surprises
The printer with a lower environmental impact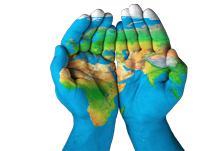 Environmental responsibility has become a key driver for consumers and businesses alike. The OKI C650 isn't just a compact printer – it also has a reduced impact on the environment compared to other printers.
Small size and innovative design uses less plastic than comparable devices
The lowest proportion of plastic used in an OKI color printer
Robust and durable metal makes components last longer, reducing waste
Revised toner cartridge design reduces the logistical footprint while maintaining high capacity
Smaller devices and toners require significantly less packaging
A small printer with big capabilities – perfect for any industry
The OKI C650 is right at home in a range of different sectors particularly when space is tight and performance is a priority delivering fast, reliable, professional quality printing of a variety of applications from one small device.
Retail

Retailers need to react quickly to shifting conditions such as price changes, promotional offers, new product lines, and evolving market and social trends, encouraging shoppers through the door and engaging with them in-store, to help influence purchasing decisions and increase basket value. The C650 empowers retailers to achieve this through the power of visual communications. Having the flexibility to print everything on-demand when needed, from everyday documentation to vibrant and eye-catching POS and promotional material including freestanding and hanging banners, social distancing signage, floor and window stickers, and beyond. The C650's unique Space Saving Technology makes it ideal for busy retail environments where space is at a premium. In retail both space and time are money and the C650's design and robust construction ensure it uses minimum space and is always available.
Hotels, Restaurants, and Cafes (HoReCa)

HoReCa businesses have a huge appetite for creating a memorable experience driving repeat bookings and positive reviews.   Printed materials play a huge part in achieving this. From personalized banners and signage up to 1.3m long to tablecloths, place cards, waterproof menus, door hangers, tent cards, vouchers, floor and window stickers, event material, and more, the ability to print a huge range of applications on-demand, in-house, even handling last minute changes will help exceed customer expectations. The C650 makes fast, cost-effective in-house printing a reality for HoReCa businesses thanks to its small footprint and excellent reliability. The C650's Space Saving Technology makes it ideal for situating at the reception desk or in the back office of a restaurant or café.
Education

Color is important when it comes to printing educational materials and the C650 delivers rich and vibrant results, but that's not all. This compact device has huge potential for educational institutions, including everyday documentation, teaching materials and test sheets, wall, floor, and window stickers, membership cards, certificates, school/university brochures and flyers and so much more. The C650 is designed to fit where space is limited and its robust construction provides excellent reliability. It's also designed for secure printing, allowing restricted access to the printer through IC card authentication, encryption, and PIN entry, protecting private student data.
Healthcare


The C650 is designed to thrive in busy hospital and healthcare environments where an abundance of medical equipment means space is often at a premium. The C650 ticks all the boxes for hospitals and healthcare organizations when it comes to choosing the right printer, providing speed, reliability, professional results, and, most importantly, security when it comes to handling private and confidential patient data. From everyday documentation to wristbands, medical test results and images, prescriptions, and educational flyers and signage the C650 is the compact do-it-all printer that can be relied on in any healthcare environment.