UV Crystal Transfer Printing Machine
UV curing machine is a UV lamp machine used to treat surfaces with monochromatic ultraviolet radiation from UV lights, when you stick pictures to the crystal, you use glue to stick, but it's not enough, you still need a UV curing machine to make sure photos are fastened on the crystal and avoid any bubble.
UV crystal transfer printing machine ideal for printing on crystals. The machine is equipped with eight 40W UV lamps, four at the top and four at the bottom of the cured crystal. The machine has several modes of work, allowing you to choose the UV lamps you want to use. The device is equipped with an electronic timer and a flexible Plexiglas plate to prevent the UV glue from sticking. You can expose several crystals at the same time, up to the combined surface of an A4 page.
Technical Information
8 x 40 W UV lamp
The lamps are situated both on the cover and the base of the machine
Selection of lamps used for curing
Flexible Plexiglas plate to prevent the UV glue from sticking
Electronic exposure timer
Working field: A4
CE Certificate
Product Details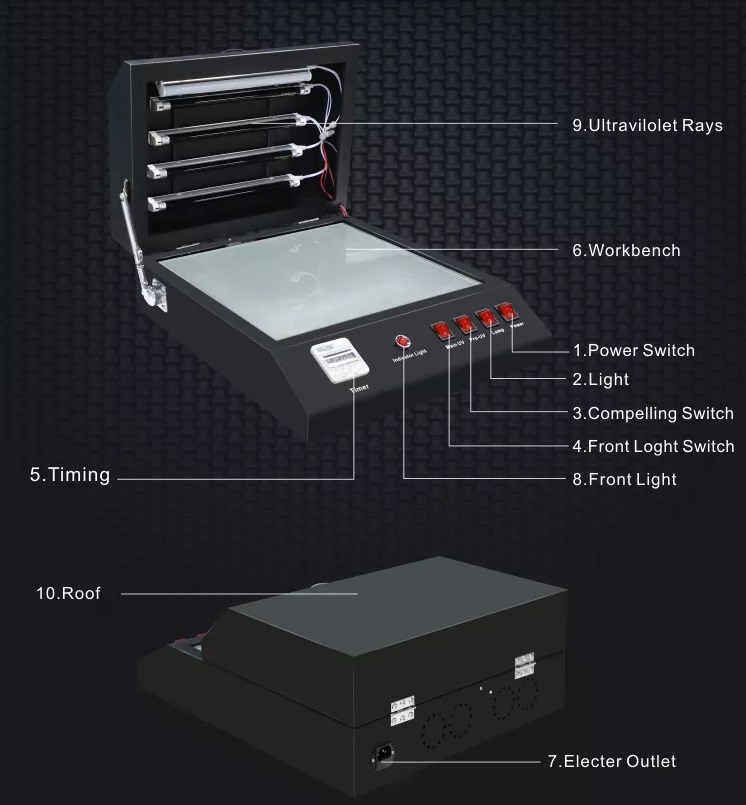 Crystal Finished Product After Transfering