Rectangular Crystals for Sublimation Printing
People always prefer customized rectangular crystals for sublimation because they appear wonderful when used to beautify a space and add beauty to the décor. This photo crystal has a size of roughly 60×100 mm and may be decorated with any of your artwork or a motivational image using the sublimation printing service we are giving. These personalized photo crystals can be given to your team on special occasions to raise morale and promote your brand. People enjoy giving these high-quality, respectable photo crystals as gifts or keepsakes to their loved ones on special occasions like birthdays and weddings.
Material: Crystal
Item size: 60 x 100 mm
Weight: 0.281 kg
Colors: Transparent / Clear
Packaging: Cardboard Box
Personalized Gift Products
Printing Options
Sublimation Printing | Area: Back side | Printing Size: 55.8 x 78 mm
Crystal Printing Instruction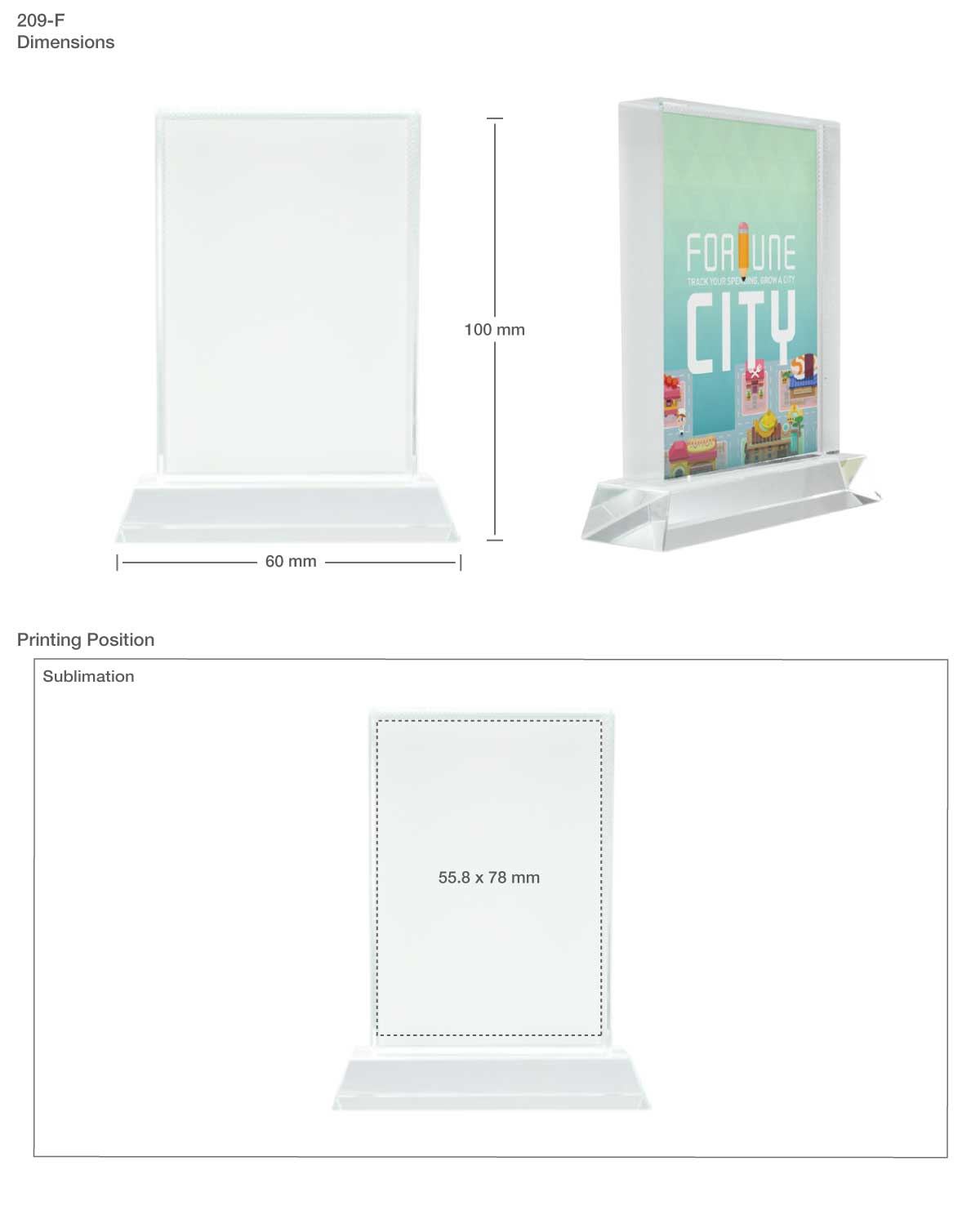 To order click here!