Benefit from production flexibility
Epson SureColor Printer: Whether you're producing printed phone covers, mugs, mouse mats, t-shirts, or cushions, the Epson SureColor Printer EP-F500 offers fast turnaround times, reliability, and a low total cost of ownership (TCO) to small businesses, and requires no specialist knowledge to set up, operate or maintain. To keep businesses agile and responsive to customer needs, this dye-sublimation printer with ease of use, productivity, and efficiency in mind.

Simple refilling, even while printing
Our refillable ink solution (140ml bottles) makes refilling an easy, non-specialist operation. These innovative ink bottles used to replenish the ink
while printing, which significantly reduces downtime.

The total end-to-end Epson solution
The Epson SureColor Printer EP-F500 forms part of Epson's complete end-to-end printing solution, which includes inks, software, and paper, all designed to work in perfect harmony.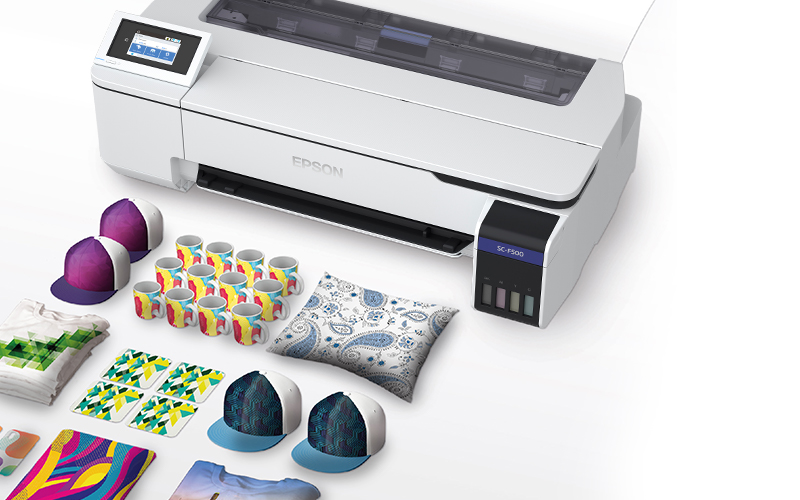 The simplicity you need
Epson's technologies are simple to use and highly intuitive. The 4.3-inch touchscreen provides easy access to necessary information and even operated while wearing gloves. The SC-F500 also features Wi-Fi connectivity and automatic media changeover functionality, which make printer usage and maintenance a non-specialist activity.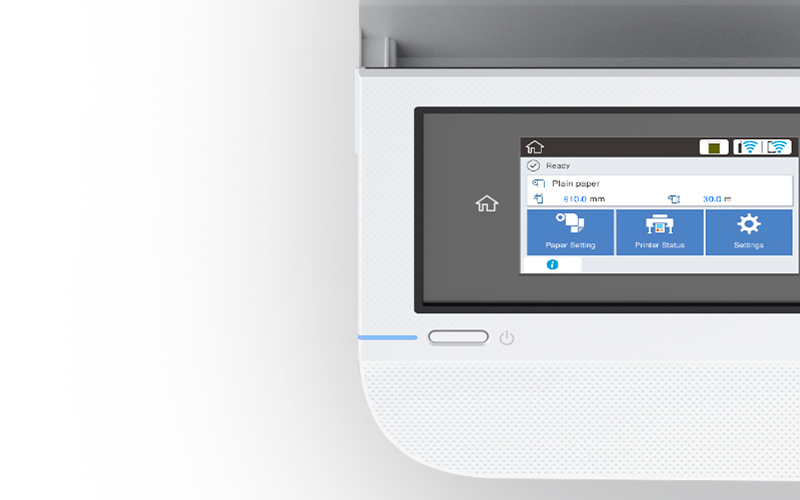 Discreet elegance
The compact, understated design fits into most work environments. The thoughtfully-designed SC-F500 is also packed with technology to save you time, increase productivity and make life easier.